Tiger Woods' Girlfriend's Dysfunctional Family Life Exposed! Court Battles, Suicide Drama & Divorce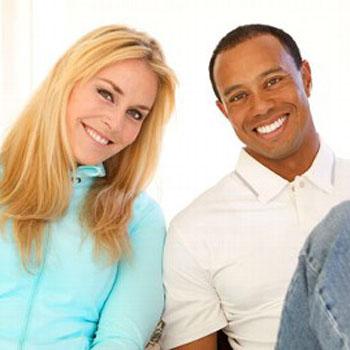 She may be an American sports hero, but Lindsey Vonn is not exactly from the All American family!
The Olympian skier, who went public with her romance with Tiger Woods in March 2013, had a wildly dysfunctional family and an incredibly volatile childhood that included mental illness, massive debts, divorce and even kidnapping accusations, the National Enquirer is exclusively reporting.
Linda Krohn, her mother, suffered a stroke right after Lindsey was born in 1984, which her father, Alan Kildow, told a court appointed investigator led her to check out of family life and subsequently to a suicide attempt.
Article continues below advertisement
"He said that her stroke was a huge setback and she had been depressed after that," states the 2003 investigator's report that was exclusively obtained by the magazine. "(Kildow) said (his wife) reported she had tried to kill herself with an overdose of phenobarbital."
Things went from bad to worse with Lindsey's parents, leading to their inevitable split and relentless court battles.
For all the details about Lindsey Vonn's tumultuous childhood drama, pick up the latest issue of the National Enquirer, on newsstands Thursday.