Exclusive
Mom-To-Be? Kyle Richards Says She's Having Another Baby!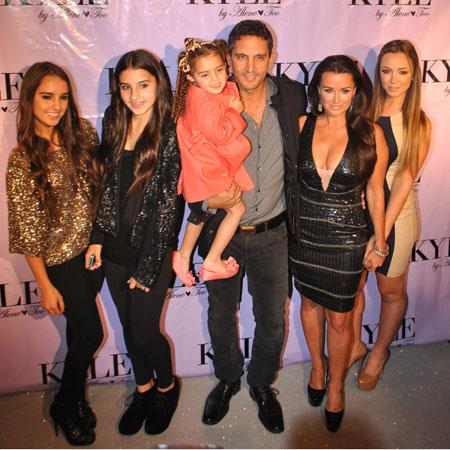 Article continues below advertisement
Kyle said she has been lobbying her hunky husband Mauricio Umansky for another child.
"We were at a hotel pool, and I told him, 'Honey I really want another baby.' I saw a woman with a baby with chubby legs, and I told him I wanted another one too.
Kyle said her hubby is on board (at least according to her interpretation of his answer.)
"He said, 'Don't you think that's a lot?" and that's a yes to me! That's an invitation!"
She said they were talking recently, and Mauricio said he wanted more kids too.
"I was only 19 when I had my first baby, and my husband said 'Our friends are just starting to have kids and we have one leaving the house, so that's when we decided to have one more and thank God we had Portia, but I definitely want another one."
Already a busy mom, reality star Kyle is now a contributor to The Clorox Ick-tionary that captures the everyday icky and over-the-top situations with an online, interactive forum at www.icktionary.com that officially brings together the new language of mess, including how to conquer and laugh about them, all brought to you by ick survivors and parents who have been there and cleaned that.
Kyle said is sure that she can juggle all of her responsibilities with a new baby.
"I work well under pressure, I can handle that. You have something you need done, give it to a busy woman. I can drive, fax and breastfeed all at the same time."