Finally Free! Kim Kardashian & Kris Humphries Reach Settlement In Nasty Divorce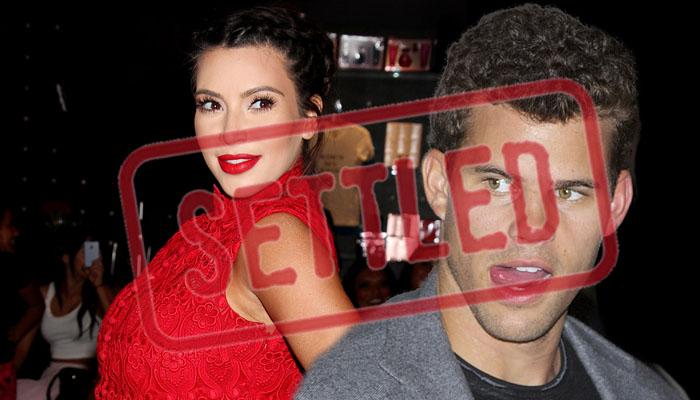 9:00 a.m. PT UPDATE: Kim and Kris' divorce is technically NOT final yet. Documents are being drawn up and must be submitted to the judge by June 19, and at that time, the judge is expected to sign off on, thereby making it official.
8:52 a.m. PT UPDATE: Kim has left the courthouse. The settlement was announced in front of Judge Hank Goldberg. Humphries was required to attend the hearing, but he didn't . Humphries could possibly face sanctions for not showing. That will be decided at a later date.
Article continues below advertisement
8:40 a.m. PT UPDATE: Kim has just arrived at court, wearing short black dress with long sleeves.
Kim Kardashian and Kris Humphries have finally settled on the terms of their nasty divorce, RadarOnline.com has learned, following a year-and-a-half tug-of-war in the wake of their 72-day marriage.
The case's closure will be announced at 8:30 a.m. PT Friday; no money will change hands, RadarOnline.com has learned, and each of the parties will pay their own attorneys' fees.
The 32-year-old, who's expecting a baby with Kanye West, is expected to be attending, though Kris will not be present for it, according to reports.
The Brooklyn Nets forward, who no showed last week's proceedings, was reportedly worn down from the battle for an annulment (based on his claims the socialite married him under fraudulent circumstances) and focused on the upcoming NBA playoffs.