Exclusive
Kris Humphries Will Settle Divorce Friday -- If Kim Kardashian Apologizes!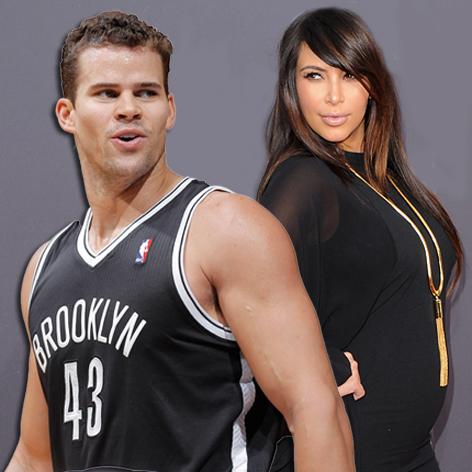 Just when you think things couldn't get any more strange in Kim Kardashian's never-ending divorce proceedings, events take another bizarre turn.
If Kim  apologizes to Kris Humphries at a  settlement conference in a Los Angeles court on Friday morning, he will drop his bid to seek an annulment and give her a divorce, a source close to the situation revealed exclusively to RadarOnline.com.
"Kris has never said he won't settle, but he has certain conditions and terms that he wants Kim to agree to that don't include money," a source revealed.
Article continues below advertisement
Contrary to reports, the 28-year-old Brooklyn Nets player has "never asked for $7 million in a settlement from Kim," the insider added.
"Put simply, if Kim were to formally apologize to Kris in court tomorrow -- and if he felt it were sincere -- he would likely agree to end the marriage and avoid the trial."
But that's not all!
Kris also wants pregnant Kim, 32, to release a formal statement to the media, apologizing.
But things could go wrong in a hurry, the source told Radar, adding: "If Kim comes into court with an attitude and acting full of herself, Kris will absolutely take this to trial."
Kim and Kris will see each other for the first time in a year-and-a-half tomorrow, behind closed doors in court. They were married for 72-days and Kris has said he wants an annulment on grounds of fraud. Kim, pregnant with Kanye West's baby, has refused.
If both sides are unable to reach an agreement the trial will proceed on May 6.
Said the insider: "The ball is in Kim's court and that pun is intended!"
What do you think of Humphries' demand for an apology? Sound off below and on our Facebook page .