Kim Isn't Fat! Kendall & Kylie Jenner Slam Kardashian's Pregnancy Weight Haters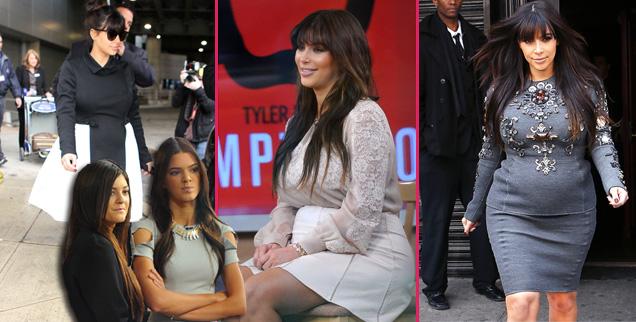 Don't pick on Kendall and Kylie Jenner's pregnant sister!
The teen models adamantly defended their older half-sister, Kim Kardashian, whose pregnancy weight and maternity style has been under fire by critics – and RadarOnline.com has the details.
"I love it," Kylie gushed to E! News when asked about Kim's baby bump style.
"It pisses me off when people say, 'You're so fat,' to Kim."
"If you like it, and you feel good…" Kendall added.
Article continues below advertisement
"I'm like, 'Are you dumb?'" responded Kylie.
"She's pregnant people," Kendall spat, to which her younger sister added, "I don't get it."
Kim went on a media blitz last week, slamming her pregnancy weight haters and swearing that she has only put on 20 pounds since she started carrying Kanye West's baby.