Class-Action Lawsuit Against Kate Gosselin Attackers Announced After Anti-Bullying Controversy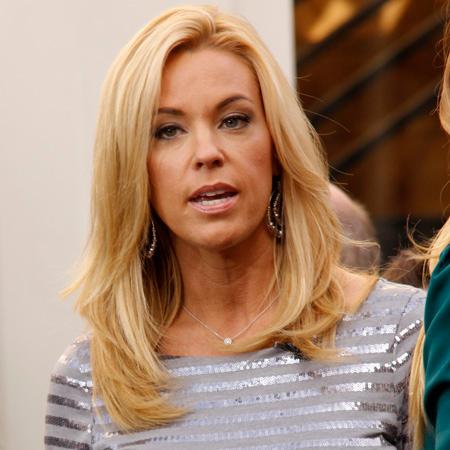 The battle between Kate Gosselin's fans and foes is headed to a whole new level -- and possibly soon, a judge's chambers.
James McGibney, who runs the BullyVille website, announced he's heading up a class action lawsuit against a group of people he claims have made death threats, bullied, stalked and harassed Kate and her supporters online.
"After seeing death threats, pedophilia claims, theft & documented stalking against @Kateplusmy8 & fans, we've decided to file a class action lawsuit against the main offenders," James tweeted from the Bullyville handle Tuesday. "The evidence is overwhelming and the victims deserve justice."
Article continues below advertisement
It is not yet clear if Kate will be a plaintiff in the announced lawsuit, though an insider tells us McGibney does indeed have legal standing to bring this type of action without her, as some in the anti-Kate consortium have threatened his life, with one even accusing him of hiring someone to kill her.
It is not yet clear if Kate will be a plaintiff in the announced lawsuit or if McGibney would have legal standing to bring this type of action without her.
The TV mom, who re-tweeted RadarOnline.com's story on the matter Tuesday, took the high road in a tweet indirectly addressing the uproar, writing, "Thx 2 those of you who believe in and tweet goodness positivity,support&love 2 ALL! You make me smile & I'm happy 2 call u my friends! GN!"
While many of the accused have fought back claiming freedom of speech, McGibney says some of the messages he's seen constitute death threats and have clearly crossed the line.
Article continues below advertisement
He previously told RadarOnline.com that law enforcement has been unsuccessful in dealing with the growing problem of dangerous online bullying.
Kate has encouraged people who defend her on social media to go after her attackers.
McGibney, who told us he once served in the Marine Corps., says he's dedicated to cracking down on cyber-bullying.
"We go after notorious bullies," he told us exclusively, saying the principle offenders he's gone after are "absolutely vicious to Kate.
"One person sent over 72,000 tweets to Kate and they are all absolutely vicious," he said. "Sometimes you have to be a bully to get a bully.
"Kids are driven to suicide by bullies, and we go after those bullies every day."
Still, others are fighting back, claiming Kate is a public figure who has put herself and her children in the spotlight. Some people whose real identities have been revealed have told RadarOnline.com their comments were not threatening and others have continued to accuse Kate of bad parenting and worse.
But McGibney says it is time to settle it all with the worst offenders and a courtroom is the place to do it.