Julie Benz's Got A Girl Crush On Latina Bombshell Salma Hayek!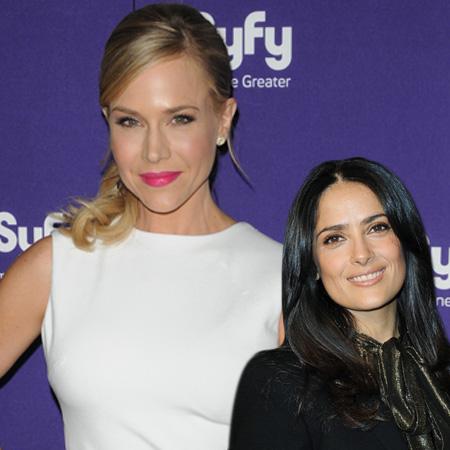 Dexter beauty Julie Benz is straight, but if she were to play for the other team, we've learned that her number one pick would be Savages knockout Salma Hayek.
The 40-year-old blonde, she played a convincing lesbian who famously came onto and made out with Dana Delaney's character on ABC's Desperate Housewives, didn't hesitate when Bravo's Watch What Happens Live host Andy Cohen asked her which star she would take a dip into the lady pond with.
Article continues below advertisement
The happily married actress wed second husband Rich Orosco in May 2012, but she had no problem opening up and sharing her Sapphic side to Andy during the April 14 broadcast.
Maybe Julie got turned on by Salma's convincing portrayal of bi-sexual Mexican artist Frida Khalo in the 2002 film Frida in which Hayek really got into character for her steamy lip-lock with actress Jeanne Tripplehorn!