Crazy Cupping! Jennifer Aniston Attempts To Cover Up Marks On Her Back With Makeup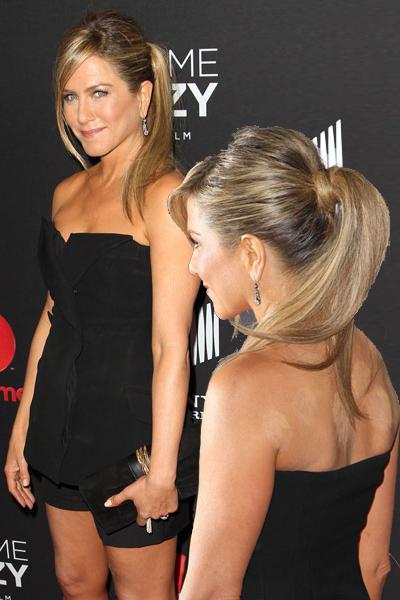 Note to Jennifer Aniston: If you want to cover up cupping marks, do not wear anything strapless!
The 44-year-old hit the red carpet of her Los Angeles screening for Call Me Crazy on, a movie she directed for Lifetime starring Jennifer Hudson, but it wasn't her designer duds of gorgeous hair that grabbed attention – it was several obvious cupping marks on her back – and RadarOnline.com has the photos.
Article continues below advertisement
The former Friends star, who donned a tuxedo-style Christian Dior bustier top with black shorts, Jimmy Choo heels and a Tom Ford clutch, attempted to cover up the bizarre looking marks left behind from the ancient Chinese medicinal ritual with concealer and foundation that didn't quite match her skin tone!
Cupping is used to treat various conditions, including congestion, bronchitis and…infertility!
Jennifer isn't the only star who has tried cupping! Gwyneth Paltrow has also been snapped with the obvious marks on her back.