George 'Dubya' Bush 'Elated' As Jenna Hager Gives Birth To His First Grandchild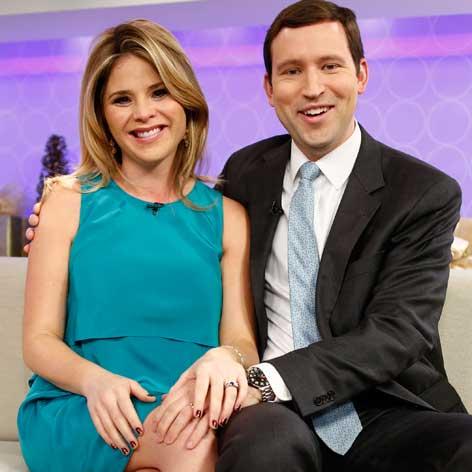 Jenna Bush Hager has had a baby girl…and the child's proud grandpa, George W. Bush, has announced the happy news.
The former President took to his Facebook page on Sunday afternoon to reveal that he had become a grandparent for the first time.
The 66-year-old announced the latest addition to the Bush family, saying: "Laura and I are thrilled to announce the birth of our grandchild, Margaret Laura 'Mila' Hager.
Article continues below advertisement
"Mila, daughter of Jenna and Henry Hager, is named for her grandmothers.
"She was born last night, April 13, at 8:43pm in New York City. We met our beautiful granddaughter today.
"Jenna and Mila are healthy. And our family is elated."
TODAY correspondent Jenna, 31, announced she was pregnant at the end of last year.
The former President has never been shy about his desire to become a grandparent. In 2011 Jenna told People: "My dad saw my husband's boss at a conference and he said to stop paying my husband until we produce children."