Exclusive
Jaime Pressly Accuses Estella Warren Of Stealing Handbag!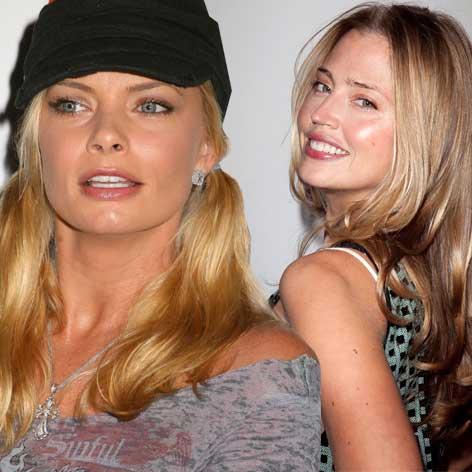 It was handbags at dawn, quite literally, Friday night when Jaime Pressly accused fellow actress Estella Warren of stealing her assistant's purse, RadarOnline.com has confirmed.
The feisty My Name Is Earl star was at a birthday bash for her publicist Gary Mantoosh at a private house in Los Angeles when her assistant's handbag containing her iPhone went missing.
Determined to discover where the bag - which also contained Pressly's own keys - had gone, the blonde actress used modern technology to track it down, only to end up accusing Planet of the Apes beauty, Warren of taking it.
Article continues below advertisement
"Estella was at the party as a guest of the photographer, not of the birthday boy," an eyewitness tells RadarOnline.com. "However everyone was getting on and having a good time."
That was until the bag disappeared.
"Jaime used the Find My iPhone app - which is like GPS - and saw that her assistant's phone was at a club in West Hollywood called Bootsy Bellows. So she immediately left the party with her friends to find out who had it."
MORE ON:
Celebrity Justice
According to our eyewitness when Jaime arrived at the club, she spotted Warren holding an iPhone. Pressly accosted her and insisted the smartphone in her hand was her assistant's.
"Estella was adamant it was hers, but when Pressly told her to unlock it, she couldn't. So she took it, along with the handbag, peered inside and claimed a number of items in there belonged to her assistant."
Pressly approached a sheriff's deputy who happened to be outside the venue with her story of an alleged theft, the eyewitness says, but no official action was taken.
RadarOnline.com has reached out to Warren's representative but has not had a response.