How A Nurse Solved The Mystery That Stumped Cops & Caught America's Deadliest Serial Killer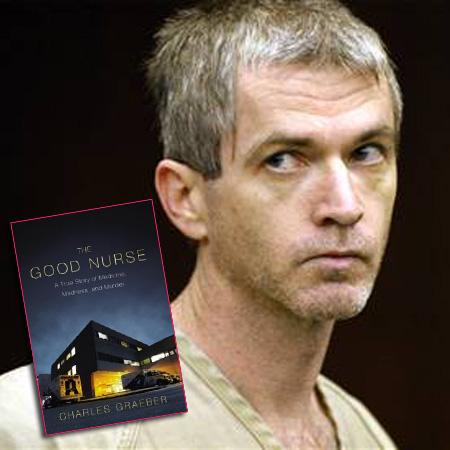 For the first time, investigators are revealing how they were finally able to bring an end to Charles Cullen's shocking killing spree -- along with the identity of the informant who ultimately cracked the case.
Cullen, who was working as a nurse at Somerset Medical Center in New Jersey at the time of his arrest, is currently serving 17 life sentences for confessing to 40 murders in New Jersey and Pennsylvania, although detectives believe he may have killed as many as 400. But the details of how police were finally able to catch Cullen, who was working as a nurse at Somerset Medical Center in New Jersey at the time of his arrest, have remained a secret until now.
Article continues below advertisement
The surprising identity of the woman who helped solved the case that had stumped cops, Amy Loughren, is revealed for the first time in Charles Graeber's new book, The Good Nurse, along with the details of how the nurse helped detectives identify and arrest her coworker.
After two Somerset detectives investigating the deaths of a handful of patients, who had suspicious levels of a heart drug called digoxin in their systems, contacted Loughren, the brave nurse began pouring over hospital records and piecing together the details of Cullen's crimes.
In a just-released excerpt from the book, Graeber explains how Loughner was able to provide and translate evidence of Cullen's crimes to detectives.
"Cullen's computer records were the most incriminating piece of evidence the Somerset County Prosecutor's Office had against him thus far. But in order for the detectives to understand it, Amy needed to provide a quick primer."
Somerset Medical Center used a computer system called Cerner for keeping track of patients. By using Cerner to study Cullen's computer records, Loughner was able to discover how her coworker identified his victims.
Article continues below advertisement
"What nurses never did, at least not any nurses Amy had ever known, was use Cerner to look up the status of other nurses' patients. But that, it seemed, was exactly what Charlie Cullen had been doing," Graeber writes of Loughner's discovery.
From there, the nurse began to uncover how Cullen administered his lethal drug cocktails -- by injecting it into patients' IVs bags, which were then administered by other nurses like herself -- eventually pulling together enough evidence for detectives to arrest America's most wanted serial killer.
"Amy had imagination enough to make sense of the patterns, but she couldn't begin to imagine the monster that amused itself with them," Graeber writes.
The complete story of how nurse Amy Loughner ultimately caught America's deadliest serial killer, The Good Nurse: A True Story of Medicine, Madness, and Murder (Twelve), by Charles Graeber, is now available.