Who Are Natalie Hershlag, Krishna Bhanji & Joyce Penelope Wilhelmina Frankenberg? Hollywood Stars' Real Names Revealed!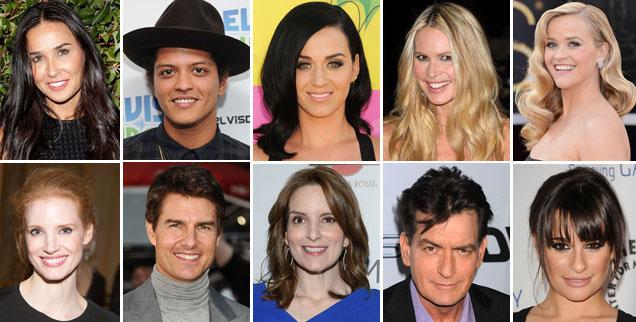 How much does a name have to do with winning the fame game?
We may know them by Natalie Portman, Tom Cruise and Jessica Chastain, but they are just a few of the huge, Hollywood stars who have changed or modified their birth name before getting famous. RadarOnline.com has photos and details revealing the real monikers of the biggest celebrities!
He has won an Oscar, Golden Globe, Grammy, BAFTA and SAG Award, and has even been knighted, but his real name isn't even close to the Sir Ben Kingsley we have grown to love over the years.
Article continues below advertisement
Katy Perry is one of music's top selling artists of all times, but who knew that the pop star changed her name before she Kissed A Girl to avoid confusion with a top Hollywood actress?
Tom Cruise is such a cool name for a smooth actor, but the Top Gun heartthrob wasn't born with such a simple name.
Most women don't keep their ex-husband's surname after they get divorced, but Demi Moore did. Perhaps she thought her married name had a better chime to it than the one she was born with?
Find out which Hollywood stars changed their names, and why, by clicking here.