NBC Executives Goofed! Hoda Kotb Should Have Replaced Ann Curry And NOT Savannah Guthrie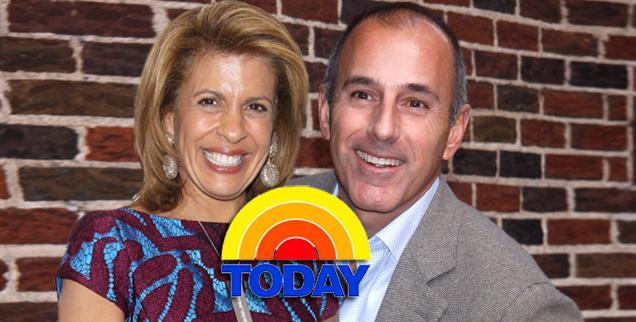 NBC News goofed, big time! The head honchos at the Peacock network recognize they should have replaced Ann Curry on the TODAY show with Hoda Kotb and not Savannah Guthrie, RadarOnline.com is exclusively reporting.
Guthrie has been on vacation this week, and Kotb filled in for her earlier this week for several days.
The chemistry between embattled co-anchor, Matt Lauer, and Kotb was "electric. It was very reminiscent of the days of Matt & Katie Couric, easy and fun. Hoda and Matt have a similar rapport and have been friends for many years. Hoda can do the hard hitting interviews and then transition easily into a cooking segment, and she just doesn't take herself all that seriously. Viewers respond very well to that. Hoda absolutely wanted Ann's job, but NBC News president Steve Capus believed that Savannah Guthrie would be a better fit," a show insider told RadarOnline.com exclusively.
Article continues below advertisement
Steve Capus resigned from NBC earlier this year.
As RadarOnline.com has previously reported, Curry's departure from TODAY was disastrous for NBC — and Lauer. The show held a decade-long ratings winning streak in the morning show wars and lost it once Curry was pushed out. Lauer has been cast as the bad guy by many viewers, creating a public relations debacle for the network.
Hoda's fourth hour co-host of TODAY, Kathie Lee Gifford is among a list of people that do not want her to become Lauer's new sidekick. "The only reason Kathie Lee has stayed with TODAY for all of these years is because of Hoda. She makes coming to work fun for Gifford, and she has been openly opposed to any potential changes. Hoda is just absolutely beloved by the entire TODAY family," the source told us.
However, don't expect Guthrie to be dumped in favor of Kotb anytime soon. "There are no plans to replace Savannah with Hoda. She is doing a good job and growing in the position. It would just be to much drama to make such another drastic change in such a short time. Matt would be demonized all over again," the source revealed.
Do you think Hoda would have been a better replacement for Ann Curry? Sound off in the comment section below!