Heidi Klum Saves Son From Drowning In Hawaii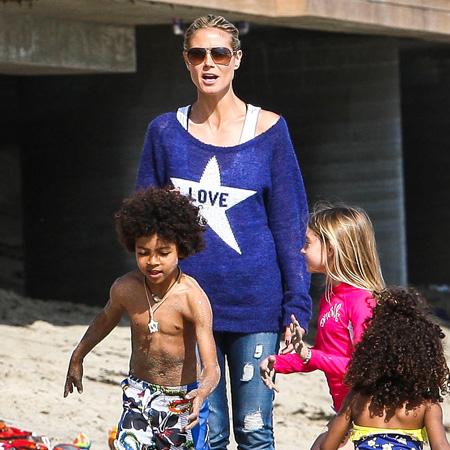 Heidi Klum helped saved her 7-year-old son, Henry, from drowning as the family spent Easter Sunday on the beaches of Oahu, Hawaii, when a raging riptide pulled the boy and two nannies into the water against their will.
"We got pulled into the ocean by a big wave," the mother-of-four tells US Weekly. "Of course, as a mother, I was very scared for my child and everyone else in the water."
"Henry is a strong swimmer and was able to swim back to land. We were able to get everyone out safely."
Article continues below advertisement
The stunning America's Got Talent judge said her bodyguard-turned-boyfriend, Martin Kristen, helped with the rescue effort.
She sent a tweet Sunday wishing her followers a happy Easter, but did not go into detail about the scare.
The 39-year-old German beauty, who was formerly married to Love's Divine singer Seal, has three other kids: daughter Leni, 8, and sons Johan, 6, and Lou, 3.