'So Scary!' Heidi Klum Describes Moments Of Terror As She Rescued Her Son From Drowning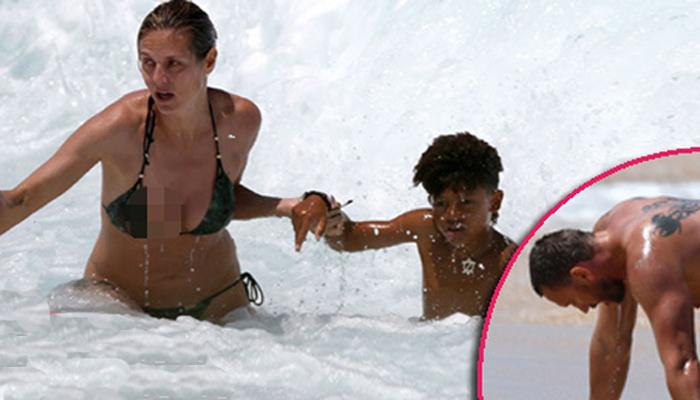 "It was so scary."
Count that as a great understatement. Those are the words Heidi Klum used to describe saving her 7-year-old son from drowning as he got caught in a deadly riptide.
The gorgeous spoke out about the incident during an appearance on Ellen DeGeneres' talk show.
When her family vacationed in Oahu, Hawaii, paradise turned deadly but Klum, 39, stayed calm.
"All of a sudden one of those riptides came and took my son and everyone into the water and they couldn't get back out," she said.
Article continues below advertisement
"It all happens so fast."
Klum saved not only her son but also went back into the water and grabbed two of her nannies, struggling to pull them to shore.
Despite the horrendous scare, Klum said she and her family had an "awesome" vacation.