Pattycake, America's Most Beloved Gorilla, Dies At 40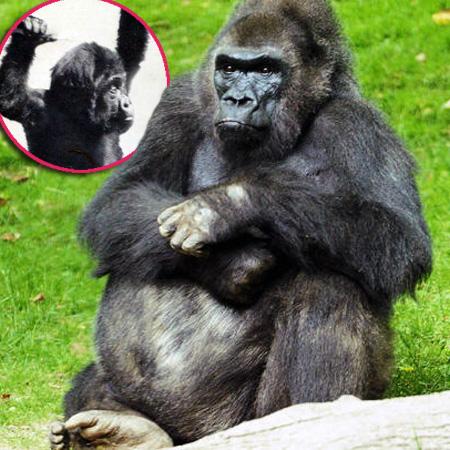 The first gorilla to be born in New York City has died at the Bronx Zoo at the age of 40.
Pattycake sadly died after experiencing cardiac issues, the Wildlife Conservancy Society said in a press release.
"Pattycake was perhaps the best-known gorilla at the Bronx Zoo," Jim Breheny, director of the zoo said.
"Pattycake was a very special animal and her presence will be deeply missed."
The ape was born in 1972 at Central Park Zoo to mom Lulu and dad Kongo.
Article continues below advertisement
At just 5 months old, she suffered a broken arm and had to be treated at the Bronx Zoo, where she moved to in the 80s.
Pattycake is survived by 10 babies. They all live in various zoos around the country.