From Devout Mormon To Serial Dater: The Secret Double Life Of Travis Alexander Exposed In Jodi Arias Trial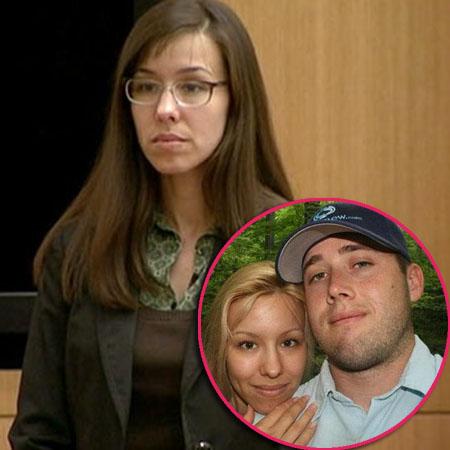 The confusing conflicts that plagued Travis Alexander's life before his gruesome death in 2008 were the topic of Thursday's testimony during day 45 of the Jodi Arias murder trial in Phoeniz, Ariz.
Yet again, domestic violence expert Alyce LaViolette was back on the witness stand. But this time she was fielding questions from the jury, rather than her courtroom nemesis, prosecutor Juan Martinez.
"He was leading a double life," LaViolette testified, as she revealed how Alexander, who died at age 28, lied about his virginity in church, because he had a "significant amount" to lose if the truth about his relationship with Arias, 32, came out.
Article continues below advertisement
"Fear often leads to anger and rage," the defense expert witness explained, reported HLN.
"Anger and rage is normally directed at the people you feel the safest with -- the people you feel are not going to tell. The people that are, in effect, the safest targets.
"And in this case, Ms. Arias is the safest target."
Rather than agreeing that defendant Arias -- who is claiming self-defense in the brutal killing -- is the master manipulator that she had previously painted, LaViolette claimed: "If Ms. Arias was a really good liar, she would have planned a really good lie and she didn't."
She added, "I felt like I had a pretty good picture of Jodi as viewed by other people."
When it came to Alexander's manipulation of women, he had an innate ability to read people as well as irritating them, LaViolette added.
"Mr. Alexander tended to push sexual limits… he would start to talk somebody and make sexual innuendos to people and see where that would go," she said.
GRAPHIC PHOTOS: New Crime Scene Images Revealed In Jodi Arias Murder Trial
Article continues below advertisement
Asked if it's possible that Arias exaggerated the violent events between her and Alexander, LaViolette told the jury:"I think anything's possible. When I look at the kind of escalation that I've seen with Mr. Alexander and when I listen to what his friends have said, it is very difficult for me to believe that."
Another inquiry from the 18 person jury -- 12 jurors, 6 alternates -- centered around whether Alexander's actions could be considered defensive rather than abusive.
"When I look at the kind of tirades, that is beyond defensive, that is tearing somebody's character apart," LaViolette concluded.