Meet Mila: See The First Pics Of Jenna Bush Hager's Daughter!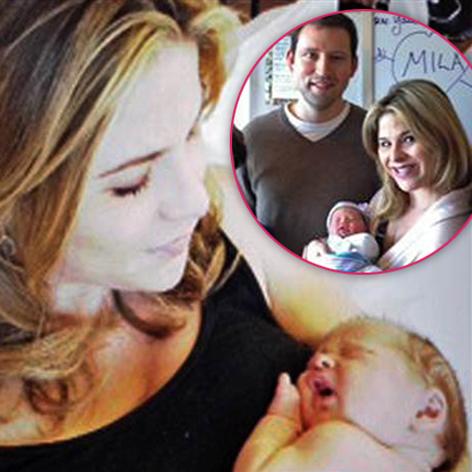 Jenna Bush Hager gave birth to a baby girl over the weekend -- and now the Bush family is sharing the first pictures of Margaret Laura 'Mila' Hager.
Released Monday by TODAY — Jenna is a correspondent for the NBC morning show -- the intimate pictures show the child's proud grandpa, George W. Bush, holding Mila alongside wife Laura, as well as Jenna and her mother admiring the tiny bundle of joy.
In addition to pictures of the newborn bonding with her parents and grandparents, the family album includes Mila's first introduction to golf. In one picture, George W. Bush and his son-in-law Henry Hager are snapped holding Mila up to watch the Masters tournament on the hospital television.
Article continues below advertisement
Mila was in New York City at 8.43pm on Saturday. According to the birth announcement, which aired on the Today show this morning, the healthy baby girl weighed in at 6 pounds, 5 ounces.
In a statement posted on Facebook over the weekend, President Bush said, "Laura and I are thrilled to announce the birth of our grandchild. We met our beautiful granddaughter today. Jenna and Mila are healthy. And our family is elated."
The proud grandfather went on to explain the origin of the healthy baby girl's name.
"Mila, daughter of Jenna and Henry Hager, is named for her grandmothers."
The new mom says she plans to return to work at TODAY this summer.
"I'll bring this baby to work — on the subway, I guess," she said. "I haven't figured that part out yet."