Former Justice Of The Peace Arrested In Connection With Shocking Murders Of Texas D.A., Prosecutor & His Wife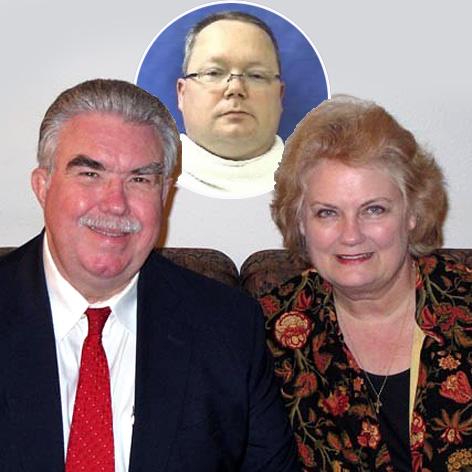 It was thought to possibly have been the work of the notorious prison gang the Aryan Brotherhood.
But the man who has been arrested and is expected to be charged with gunning down three people – including two Texas prosecutors – was allegedly a disgruntled former justice of the peace who cares for his disabled wife and sickly in-laws.
Eric Williams, 46, was arrested in Kaufman County, Texas on Saturday. He's been booked on "making terrorist threats" and is expected to be charged in the three murders in the next few days, according to the DFW CBS News.
Article continues below advertisement
The victims were District Attorney Mike McLelland and his wife Cynthia who were shot at their home last month and Assistant D.A. Mark Hasse who was gunned down in January.
It's a shocking twist in the murder case that sent waves of fear through Texas law enforcement.
Bad blood existed between the three men as far back as 2006 when Williams opposed McLelland's then unsuccessful bid for the D.A.'s office, reports the Dallas Morning News.
It only intensified, sources told the Morning News when Williams was accused of stealing three county computers worth between $500 and $1,500 – felony theft charges that he denied. Yet, last year, Hasse and McLelland pushed hard for the now former JP to spend two years in jail.
Without employment or health insurance Williams faced the financial burden of caring for his disabled wife Kim, his cancer-stricken father-in-law and his mother-in-law who suffered a stroke.
On Friday federal, state and local investigators executed a search warrant on his house and that of his in-laws. On Saturday he was arrested for making terroristic threats and is being held on a $3 million bond.
A source has told CBS News it is "very probable that Eric Williams will be charged in connection with the murders" of the McLellands and Hasse.
His wife Kim has said: "The Eric I know is a loving man, a helpful man. He wouldn't do anything to hurt anybody."