Who Sweat The Small Stuff & Got Fired On All-Star Celebrity Apprentice?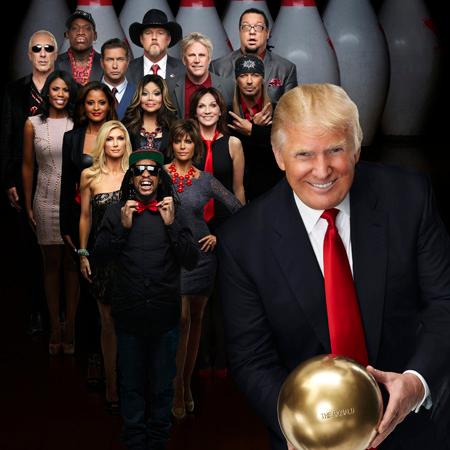 On a night in which Bret Michaels returned to advise his former All-Star Celebrity Apprentice co-stars on Sunday night's show, another star was sent packing by Donald Trump.
And this time, it was because the celebrity sweat the small stuff as project manager on the task of creating an interactive travel expo for South African tourism.
SPOILER: Who Got Fired On All-Star Celebrity Apprentice?
Model and Playboy Playmate Brande Roderick was the latest star to get the axe in Donald Trump's boardroom.
Article continues below advertisement
Trump told her, "Brande, you're fired. Great job. Thank you very much. Good luck." Even though she was eliminated, big-hearted Donald gave a bundle of money to Brande's chosen charity for abused children.
The teary-eyed model said on her limo ride home, "I would like to say thank you to Mr. Trump for giving Promises to Kids $20,000--because, you know what, you didn't have to do that. And if you did that for everybody you'd probably go broke. I wanted to stay and fight for my charity but I really thank you for that and appreciate it."
Brande was fired from the All-Star competition after she acted as project manager this week and her team members Lil Jon, Trace Adkins, and Marilu Henner found her to be very detail-oriented. When Trump heard their critique of Brande, he asked bluntly, "Is she a leader or a stressed-out bitch?"
While her fellow celebrities refused to diss Brande, rocker Bret, who was the first star eliminated this season and acted as a boardroom advisor on Sunday's episode, criticized her for "sweating the details." And execs working on behalf of South African tourism found Brande's team's presentation like "a juvenile exhibit at an amusement park." For the project, Brande's team promoted the theme of adventure and included a zip line but the whole thing became unwieldy. Meanwhile, Penn Jillette's rival team scored with a more modest but focused travel expo that featured South African dancers and wine.
Brande loyally refused to tell Trump to fire any of her team members, so he wound up firing her instead! "This is your baby," he said of the misfired project. "It's tough being project manager." But after Brande left the building, Trump told his execs, "She can be proud of herself."
All-Star Celebrity Apprentice airs Sundays at 9/8C on NBC.