Even Chris Brown's Father Doesn't Think He & Rihanna Should Be Together!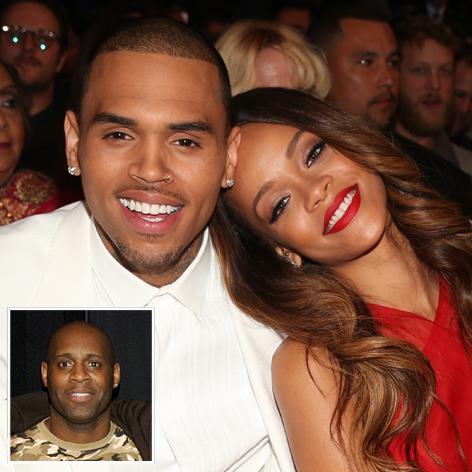 Chris Brown's own father isn't happy about his son and Rihanna being back together.
"I personally really didn't want him and Rihanna back together," Clinton brown told the New York Daily News.
"You have to have a balance in a relationship. You have to have someone who is spontaneous and whimsical but you also have to have someone who is grounded and logical," Clinton, who lives in Virginia said.
He also worries about his son's often wild lifestyle.
Article continues below advertisement
"I hate to use examples, but Michael Jackson, Whitney Houston and Amy Winehouse - I mean I could go on and on!" the concerned dad said.
And while he knows nothing he says will impact Chris and RiRi's decision to be back together as a couple, Clinton is hoping it won't lead to him becoming a granddad.
Rihanna would make a good mom, he said, but "I think she would probably have to change some of her antics - the party attitude would probably have to change."