Celebrity Twitter Pics Of The Week! The Good, The Bad & The Outrageous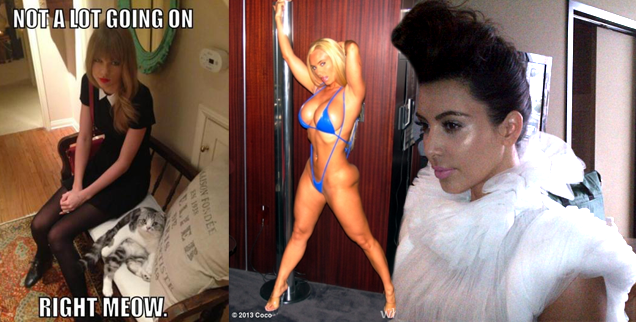 Who were the most snap-happy stars of the week?
From the hottest red carpet events to the privacy of their bedrooms, Hollywood's most sizzling stars were not shy about sharing their personal photos on social media this week – for better or for worse!
RadarOnline.com has all the good, the bad and the most outrageous Twitter photos of the week in our special Friday feature.
Kim Kardashian returned from her whirlwind Easter weekend getaway to Paris and headed straight back to work, getting glammed up BIG time for a photo shoot, while LeAnn Rimes took a selfie of herself dolled up for a day of meetings.
Article continues below advertisement
Coco, who has been pumping iron hard at the gym, scandalously flaunted her booty of steel in a super sexy swimsuit, but she wasn't the only star to strip down this week! Ireland Baldwin steamed up one of her modeling gigs, looking just like her mother, Kim Basinger, showing off her flawless figure in sexy swimwear and Kendall Jenner was snapped by her sister Khloe Kardashian sun tanning at the pool.