Exclusive
Casey Anthony Is Going To Be An Aunt! Brother Lee & Wife Expecting First Child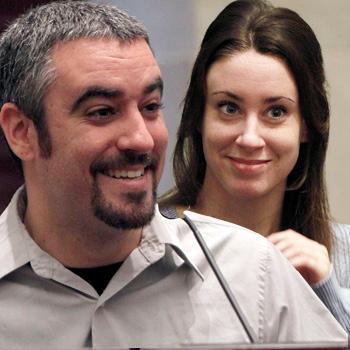 Casey Anthony is about to change titles from "America's most hated mother" to aunt, because RadarOnline.com has exclusively learned her brother Lee Anthony and his wife are expecting their first child together.
"Want to share with the world that my amazing daughter and her hubby are gracing this family with a boy!!" Lee's mother-in-law, Dianne Mazorek posted on her Facebook page on Tuesday.
"I AM SO HAPPY!!!! Thank you and I love you both!!"
Article continues below advertisement
Lee — who Casey's defense alleged sexually abused her during the murder trial of her daughter Caylee Anthony -- married his long-time girlfriend Mallory Parker in March 2012.
"Congrats Mallory and Lee!! Congrats Grammy Dianne!" one of Dianne's friends wrote in response to her announcement of their baby.
And while Lee celebrates a new baby on the way, Aunt Casey attempted to have her conviction of lying to police overturned but it was rejected by a Florida appellate court, RadarOnline.com exclusively reported on Tuesday.