Exclusive
Real Housewife, Real Stressed: Camille Grammer Says Divorce From Kelsey 'Has Taken A Toll On Me'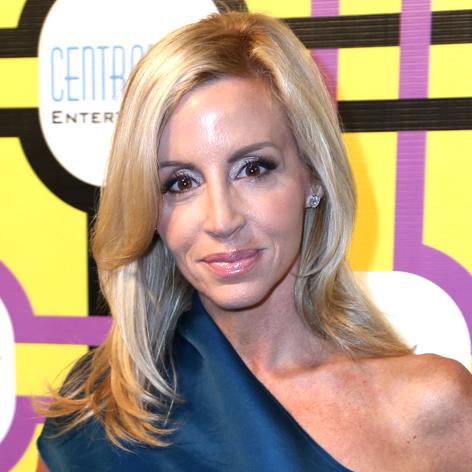 The stress and drama of getting divorced from Kelsey Grammer, has taken a toll on, Camille Grammar, and she is expected to address the reason why she won't be returning for a fourth season of The Real Housewives of Beverly Hills, on Andy Cohen's Watch What Happens Live, RadarOnline.com has learned exclusively.
Camille will appear on Watch What Happens Live on Bravo Monday night. And she has plenty to talk about. It's been a difficult divorce from Kelsey and Camille admits it freely.
Article continues below advertisement
The blonde beauty told RadarOnline.com exclusively: "I'm so excited to go on Andy's show. I absolutely adore Andy, and always have a great time on the show. I have no idea what Andy is going to ask me.
"The stress of the divorce has taken a toll on me, and I would happily address it on Andy's show."
Camille also had nothing but praise for fellow cast member, Lisa Vanderpump's performance on Dancing With The Stars. "I'm a former dancer, and I know how hard that can be on your body. I was so proud of Lisa and how well she did on Dancing With The Stars. She looked incredible, and kudos to her for sticking with it when she was so sick, good for her!"
Brandi Glanville recently had laser treatment on her face, and revealed the burns in pictures released earlier this week.
Those photos definitely got Camille's attention! She told us: "Ouch! It looks like it hurt! Brandi was beautiful before the laser treatment, and once she has healed she will be even more stunning I'm sure," Grammer said.
Tune in to Watch What Happens Live on Bravo Monday night!