The Drama Continues! Amanda Bynes Up All Night Sending Bizarre Messages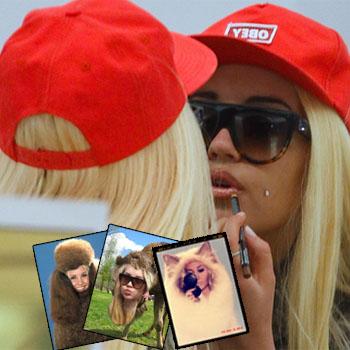 New York is definitely the city that doesn't sleep now that Amanda Bynes lives there, and RadarOnline.com has the photos from her latest social media bender where she spent all night tweeting out silly pictures and continuing to insist that everything is fine in her life -- except for her bad hair photos and weight obsession.
"I love this one! I don't look so obese! Haha!" she wrote to her followers and posted a picture where she's putting on lip liner in the mirror and her usually disheveled hair is smoothly styled and she looks as incredibly slim.
Article continues below advertisement
She posted the same picture again with the caption "Decked Out."
Amanda then went on a tweeting frenzy, sending over 40 Tweets throughout the night, sharing goofy pictures of herself the face on a camel saying "Hahahaha look what I found!" and another of her as the face on a cat with the caption: "Prrrrr."
The 27-year-old former actress didn't seem to get any sleep as she shared fan made photos, and of course she couldn't resist retweeting a sexually suggestive photo of Drake, her celebrity crush.
Amanda has been critical of any photos posted taken by the paparazzi and is continuing to insist that only the photos she posts of herself are to be used when stories are written about her.
"Thanks, but please stop saying I have erratic behavior," she wrote to one publication that made her happy with their photo choice.
"I'm being harassed by paps who take the worst pics. Thanks for picking a good one!"