Amanda Bynes Continues Obsession With Drake, Who Continues To Ignore Her!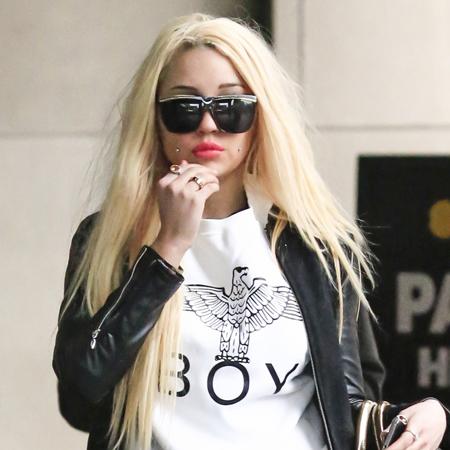 Amanda Bynes is continuing her obsession with Drake, who is continuing to ignore her!
The actress achieved social media infamy when she tweeted to Drake weeks ago, "murder my (censored, word for 'lady parts'!). " And that was just the beginning.
Bynes tweeted the word "King" to Drake early Monday, complete with photo, as some fans are calling her out for her bizarre behavior.
She also sent a message to a local New York newspaper about their photographers, and showing a significant lack of self-censorship, used the word "retarded." (Remember the Jennifer Aniston controversy?"
Article continues below advertisement
"I'm being stalked by paparazzi outside my apartment, so I block myself from then," she tweeted to the paper. "I know your paper is run by a bunch of old folks but maybe stop writing the same retarded thing about me."
Bynes' parents are greatly concerned about her behavior, as RadarOnline.com was first to report. She has cut off contact with them. RadarOnline.com also reported that the actress, whose tweets indicate she is up all night at times, is smoking a lot of weed, according to sources close to her.
The star has attacked certain media outlets in the past few days, going after one celebrity weekly magazine by tweeting, "it's run by the ugliest women and men I've ever met."
She previously tweeted a profanity at the same magazine and wrote, "I'm talking to the ugly Asian editor and all the ugly women I met when I did a shoot with you."
But in between these bouts of agitation Bynes has been busy posting numerous selfies and continuing her obsession with Drake, who has not tweeted her back or acknowledged her in any way.
And while many fans support her, others are calling her out on her behavior.
"Can't sue them for YOU being crazy," one messaged her.
"You're maturity shows when you use words like 'retarded,'" wrote another.
Meanwhile the very public spectacle continues as Bynes' family hopes to get her some kind of help, sources confirmed to RadarOnline.com.