Amanda Bynes' Bizarre Behavior: Mutters To Herself, Bursts Into Tears At Gymnastics Class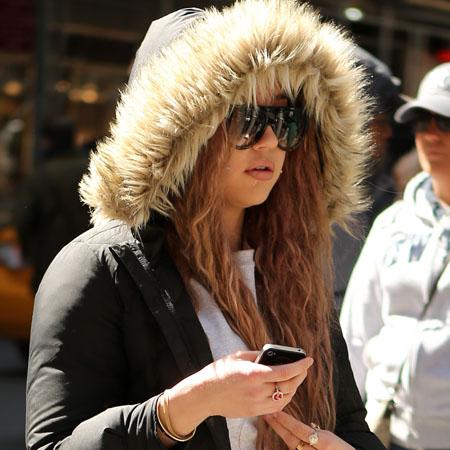 Troubled starlet Amanda Bynes continues to display erratic and bizarre behavior in New York, according to a new report Monday.
The former Nickelodeon child star, now 27, was asked to leave a gymnastics class after muttering to herself and bursting into tears, according to The New York Post.
Witnesses told Page Six that Bynes -- who recently tweeted that she has an eating disorder -- stunned onlookers at the Adult Gymnastics class at Chelsea Piers when she "showed up in fishnets and a leotard that looked like lingerie."
Article continues below advertisement
The staff, according to Page Six, became alarmed about Bynes, who was "muttering to herself" and then "burst into tears when she attempted a cartwheel and her dark-colored wig fell off."
It's not the first time Bynes has attended the class; she first turned up there by herself about a month ago.
"She immediately started acting strangely," our source said. "She lined up with the other gymnasts, and each took their turn to perform a roll. But Amanda just walked out on the mat, was spinning around in circles and mumbling to herself," the source told the Post.
Later, when the others were performing cartwheels, Amanda "did a cartwheel, but her wig fell off, and she sat down and cried."
The source said Bynes was asked to leave the class after a number of other incidents, including walking in front of others as they performed exercises.
The source said, "She went two weeks in a row, but the second time, she was escorted out. Staff were concerned about her manner and worried she might be a hazard to other people in the class."