Adrienne Maloof's Secret First Marriage Revealed & Engagement To Another Man Just Before Second Wedding!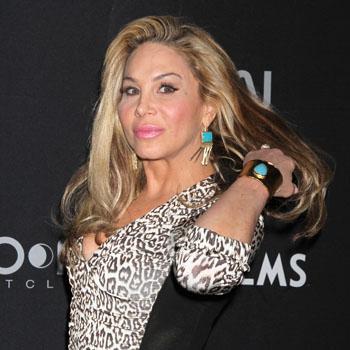 Adrienne Maloof's failed marriage to Dr. Paul Nassif isn't the first time the 51-year-old has signed divorce docs — she's been married once before and then almost married again just seven years later!
According to an exclusive report from Star magazine, Adrienne, then 32, tied the knot with California-based real estate investment exec and former pro football player Steve Marks Jr., 29, in 1993 in what an insider told the mag was a huge, lavish ceremony.
Article continues below advertisement
"It was quite a wedding — more than a thousand guests," the source said, noting that at the time the Real Housewives of Beverly Hills star's family had already made millions in Coors beer distribution, trucking, banking and hotels.
"Charlton Heston was the guest of honor. He was introduced as a family friend and gave a speech."
But just six months later the couple filed a joint petition for divorce in Las Vegas, and Adrienne walked away with her wedding and engagement rings, the wedding gifts, all the home furnishings and a 1994 Nissan Pathfinder.
For all the details on Adrienne's secret romantic past, pick up the latest issue of Star magazine -- on newsstands Thursday.