Good Deed! United Airlines Holds Flight So California Man Can Visit With Dying Mother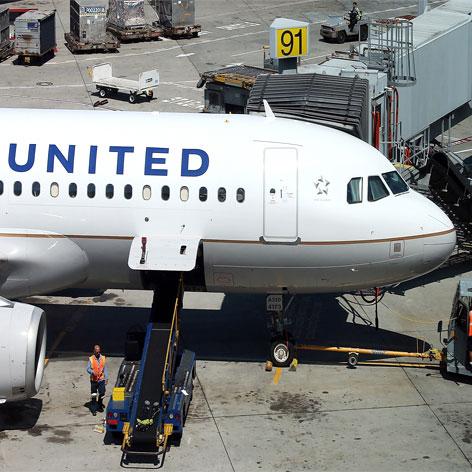 San Francisco resident Kerry Drake got some much appreciated help from United Airlines when the captain and crew made it possible for him to see his ailing mother before her death, RadarOnline.com is reporting.
Upon learning that his mother was in the hospital with only a short time to live, Drake booked a ticket from San Francisco to Lubbock, Texas where his mother resided.
However, he only had 40 minutes to catch his connecting flight in Houston, which happened to be the last one of the day. When Drake's first flight on United was delayed, he realized he had no hope of making his connection to see his mother.
Article continues below advertisement
When Drake began sobbing on the flight, the flight attendants brought him napkins to wipe his tears and told him they would do everything they could to help, and made sure to get his flight information to pass on to the captain.
When the first flight landed and Drake ran to his next gate, he realized he had gotten a little help from his recent crew.
"Mr. Drake, we've been expecting you," the gate agent said.
It turns out the captain had radioed ahead about Drake's dire situation, and the Lubbock crew delayed departure to get him on board.
When he was finally seated onboard his final flight, Drake realized how much help he had received from strangers that day.
"I was overcome with emotion," he said.
Drake made it to the hospital to see his dying mother, and she passed away the next morning.
"When she died, I realized I was wiping away my tears with the extra United napkins that the flight attendant had given me the day before," he said.
Article continues below advertisement
United spokeswoman Megan McCarthy said, "Our employees really worked together that day to help this customer."
And in a business where airline employees are evaluated by their ability to keep a schedule, these employees were confident they were doing the right thing.
"When the crew on this flight heard about this distraught passenger trying to make his connection, they must have said, 'To hell with it,'" Christopher Elliott, who wrote about the good deed on his advocacy website wrote.
"And they made the right call."