'Menace' Tulsa Dentist May Have Exposed 7,000 Patients To HIV & Hepatitis B & C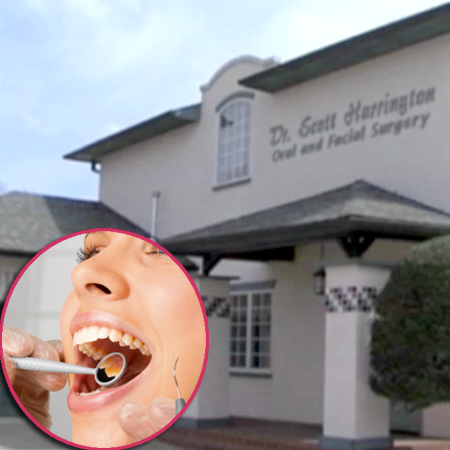 In a shocking announcement, at least 7,000 patients of an oral surgeon in Tulsa, OK. may have been exposed to HIV or Hepatitis B and C, according to health officials, who said they were "sickened" by conditions in the dentist's office.
Officials began investigating Dr. W. Scott Harrington -- who's being called a 'menace to public health' -- after one of his patients tested positive for Hepatitis C and HIV and claimed her only risk factor was a dental appointment.
Article continues below advertisement
The Oklahoma State Department of Health conducted a site visit to Harrington's office on March 12 and again on March 18. Officials found several shocking violations, including many involving unsanitary conditions, including equipment that was rusted or not properly sanitized and medication that was expired. (One vial had expired in 1993!) Harrington also practiced without displaying his license in his office, and he did not keep proper records of dangerous drugs, according to the complaint. In addition, officials say he would allow assistants to unlawfully perform IV sedation, which only a licensed dentist is allowed to do. Performing the procedure without a license is a felony.
The Tulsa Health department says patients can be exposed to any number of diseases when health care professionals do not follow proper infection control procedures, like disinfecting and sterilizing instruments, as is mandatory.
Harrington -- who's been practicing in Tulsa for more than 30 years -- voluntarily stopped practicing March 20 in wake of the troubling investigation. There had been no prior complaints against him.
Article continues below advertisement
At a news conference Thursday, State Epidemiologist Kristy Bradley urged people not to panic, saying exposure to these diseases through an outpatient dental clinic is rare.
"I want to stress that this is not an outbreak," she said.
Tulsa Health Department Director Bruce Dart urged patients of Dr. Harrington to get tested for HIV and Hepatitis B & C, saying if they are infected, that they may not show symptoms for years.
"We understand of course that people have lots of questions and undoubtedly there will be great concern over this issue," Dart said.
The office looked clean," patient Joyce Baylor said. (Baylor had a tooth pulled at Harrington's Tulsa office 1½ years ago.) USA Today reported that Baylor, 69, said she'll be tested next week to determine whether she contracted any infection.
"I'm sure he's not suffering financially that he can't afford instruments," Baylor said of Harrington.
The Tulsa Health Department is setting up free testing clinics for the 7,000 patients who may have been exposed since 2007, when the earliest patient information was available. Concerned locals can call 918-595-4500 for more information.
The case has been turned over to the Tulsa County District Attorney's office, but no charges have been filed at this time.