Teen Mom 2 Star Kailyn Lowry's Big Announcement: 'I'm Pregnant Again!'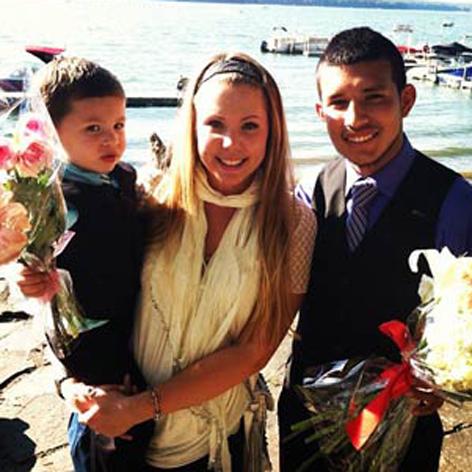 Article continues below advertisement
"They're overjoyed! When Kailyn told Javi, he cried," Kailyn's sister-in-law Lidia Marroquin exclusively told In Touch.
While the young couple - who were wed in September before Javi, 20, left for Air Force training in Texas - weren't planning to expand their family just yet, but "they weren't preventing it, either," a friend of Kailyn's revealed. "They're nervous about the transition to two children, but are so excited!"
Even though her husband is away preparing to serve his country, the dental assistant mom-to-be doesn't need to worry about being on her own during her second pregnancy. "Javi's whole family lives minutes away, and we're all happy to help her," explained Lidia.