Stephen Baldwin Blames His 'Lawyers & Accountants' As He Pleads Guilty To Failing To Pay Taxes For Three Years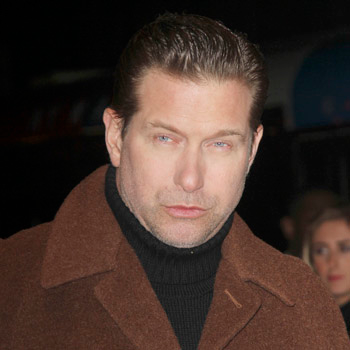 The taxman cometh! After evading the Empire State tax man for three years, All-Star Celebrity Apprentice contestant Stephen Baldwin pleaded guilty to a charge of repeated failure to file New York state income taxes and agreed to cough up $400,000 in back taxes, interest and penalties.
The Usual Suspects actor has already paid $100,000 of the penalty and if he settles the rest before the end of the year the judge ruled that the charge will be taken off his record, reported the New York Post.
Article continues below advertisement
The youngest Baldwin brother humbly admitted his financial blunder outside of the court on Friday, revealing: "Unfortunately, I got some really bad suggestions and advice... from lawyers and accountants.
"I'm just grateful for the opportunity to rectify this situation."
As RadarOnline.com previously reported, the reality star was arrested last December on felony charges for failure to file his personal income returns. The 46-year-old actor had previously filed for Chapter 11 bankruptcy in 2009.
At the time, Stephen and his wife Kennya Baldwin owed $1.2 million on two mortgages in New York, roughly $70,000 to credit card companies and more than $1 million in taxes.
Baldwin's next hearing is scheduled for June.