Last Of The Original RHOOC Stars On Surviving 100 Episodes: 'I'm Vicki Gunvalson, I'm Not Boring'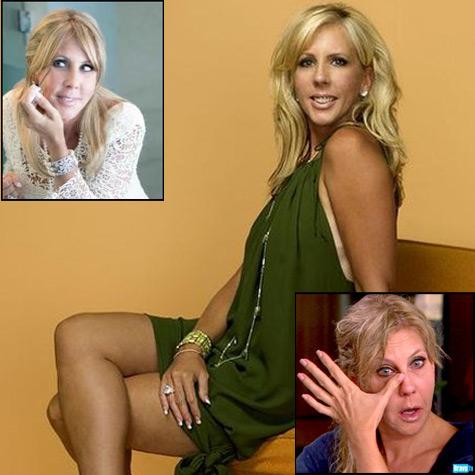 Vicki Gunvalson is the last original housewife standing and proud of it!
As The Real Housewives of Orange County marks its eighth season premiere on Bravo on Monday and will celebrate a landmark 100th episodes this season, Gunvalson is the only original cast member left.
She's a survivor on the granddaddy of The Real Housewives franchises because, she told the AP, "I don't believe I'll never not have a story. I'm Vicki Gunvalson. I'm not boring."
Article continues below advertisement
Bikini Babe Tamra Barney And Eddie Judge Take Romantic Stroll In Mexico
The RHOOC started it all in 2006 as the Bravo reality series that showed viewers the lives of the women behind the wealthy gated community of Coto de Caza. Since then, the other original ladies left the TV nest (except for some guest appearances), but insurance company owner Gunvalson, who turned 51 on Wednesday, still is fussing and feuding with a new group of ladies.
In the most notable plot twist which will continue this season, Gunvalson had a falling out with former best friend and real estate agent Tamra Barney.
"The reality is when we're not filming, we're not hanging out together," Gunvalson said. "We're not going on vacations together. I really had to separate my on-camera friends from my off-camera friends. That's helped me get through the uncomfortable times."
The peppy twice-divorced blonde, whose rumored split from boyfriend Brooks Ayers will be shown on the new season, said reality TV has worked for her. "There's nothing I can't handle. I just have to figure out a way not to crumble when times get tough when I'm doing this."
In fact, the reality star declared her life will always be interesting enough to televise -- and she shouldn't be replaced with someone younger! "There's going to be a story with me," she vowed. "The question is does Bravo want it? That's their choice.