Paul Anka Rips Lid Off Frank Sinatra & The Rat Pack In New Memoir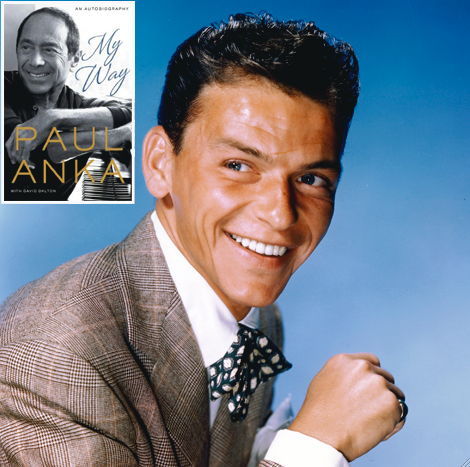 Frank Sinatra hated Barbra Streisand. John F. Kennedy was "wild and horny." And Bob Hope had women "stashed all over the place."
Those are just some of the blockbuster revelations Paul Anka has made in his new memoir, My Way, according to an extract in the UK's Daily Mail.
Anka, the legendary singer-songwriter, was an honorary member of Sinatra's famed Rat Pack, and Frank always called him 'Kid.'
Sharing memories of Sinatra's outrageous lifestyle -- especially when he was the king of Las Vegas -- Anka writes about daily steam room sessions.
Article continues below advertisement
"We'd sit around talking for hours, naked as the day we were born. Suddenly, a couple of giggling showgirls — also stark naked — would tiptoe in or, occasionally, Frank would have ladies of the night brought in. Then he'd disappear to a little massage room to have sex with them.
"He wasn't the only one who did this, though I didn't. We all knew what the wild and horny senator John F. Kennedy was up to when he came to Vegas. Even the comedian Bob Hope had a massage every day and women stashed all over the place."
Sinatra didn't understand woman, Anka says, and didn't really like spending time with them except in the bedroom, and even then, he was just as happy to have sex with a hooker as any of his wives.
"Maybe there was one exception: the actress Angie Dickinson. Of all the women he'd known, he said she was the best in bed. Dean Martin agreed," Anka recalls.
Barbra Streisand comes in for special mention too. Sinatra loathed her to the point of it being irrational, Anka writes.
Article continues below advertisement
Anka doesn't sugarcoat Sinatra's close association with a number of mob figures. He also writes about how abusive, nasty and mean Frank could be, especially as he got older.
"I heard many people say his life had been blighted by his final years, but I look at it differently. For all his faults, Frank Sinatra lived life more fully than anyone I've met before or since. There was no one like him, nor will there ever be again."
Sinatra died in 1998 when he was 82. Anka's book, My Way: An Autobiography," hits stands April 9.