Be Careful Patti! Stanger's Fiance's Troubled Past Includes Restraining Order!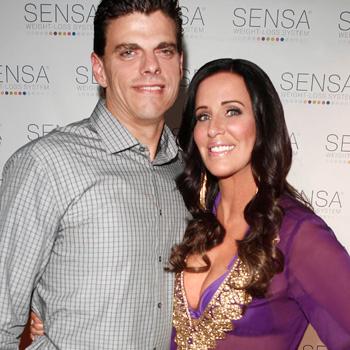 Watch out, Patti Stanger!
Your Prince Charming may not be as great as you think he is!
The Millionaire Matchmaker star, 51, has found her true love and even gotten engaged, but a shocking new report in the National Enquirer claims her beau has a complicated past – that includes trying to shortchange his ex-wife for child support and a domestic violence charge!
Although Stanger gushed about their relationship on TV recently, it seems might be unaware of her new fiance's troubled past.
MORE ON:
Celebrity Romance
Article continues below advertisement
In 2007 David Krause, 43, was on the receiving end of a domestic violence restraining order which required him to stay at least 100 years away from his former fiancee Erin Futterer and her then-11-year-old daughter.
She claimed in the court documents obtained by the Enquirer that David was "not stable" and was "verbally and emotionally abusive."
For more exclusive details about David's restraining order and his outstanding child support payments pick up the latest issue of the National Enquirer -- on newsstands Thursday.