Omarosa Announces She Is Suing La Toya Jackson Immediately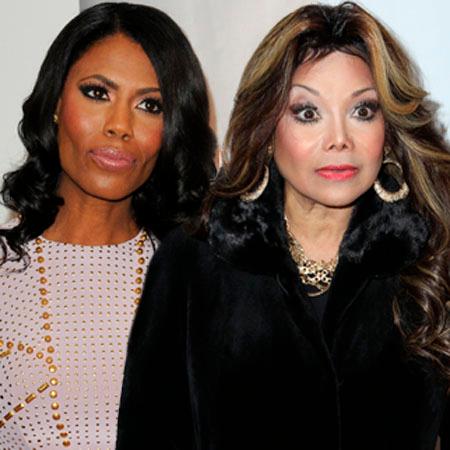 Omarosa and La Toya Jackson are moving from Donald Trump's Celebrity Apprentice boardroom to a courtroom, with Omarosa announcing she is filing a lawsuit as soon as today.
The war of words between Omarosa and La Toya Jackson began on Celebrity Apprentice when the two clashed and La Toya accused her rival of giving fiancé Michael Clarke Duncan a heart attack and then pulling the life-support plug. The show was filmed last fall but aired just a few weeks ago.
Article continues below advertisement
Omarosa told Howard Stern she will file the suit today.
"You are planning to sue her?" Howard Stern asked Omarosa.
"Not planning to, I'm going to," Omarosa answered. "She said really nasty things about Michael. She said he had a heart attack and 'I know she (Omarosa) caused it. He was on life support and she (Omarosa) went in and pulled the plug'"
Stern asked Omarosa: "Today you are filing the lawsuit?"
Omarosa answered: "Right. Gave her the time to retract it and now we'll both be spending money on lawyers."
RadarOnline broke the news that Omarosa was planning to file the suit after La Toya's comments aired on the show. Even worse, Omarosa says, is that La Toya has repeated the accusations in subsequent interviews.
"It's only actionable if she repeats it," Omarosa responded to Stern when he asked if the comments could form the basis of a lawsuit. "It's called reckless disregard for the truth.
"She said it back in October. She's repeated it subsequently on all of these talk shows."
Omarosa also said that she received a letter from La Toya's lawyer and the letter blamed the show's producers. "She blamed everybody," Omarosa said. "She has to retract her statements.
"Have some respect. It's despicable."