Final Hearing In Amanda Knox Case: 'Unanswered Questions' Must Be Answered Says Murdered Meredith Kercher's Sister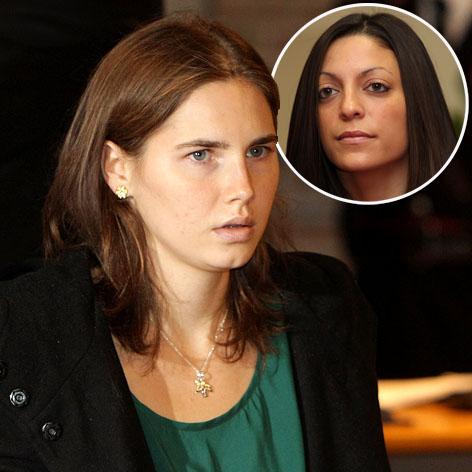 Meredith Kercher's sister will be one of the most interested parties in an Italian courtroom Monday during what could be the final hearing in the murder case against Amanda Knox and her former boyfriend Raffaele Sollecito.
As RadarOnline.com previously reported, on Monday, judges will rule whether there are grounds for a new trial or if they should uphold the October 2011 appeal verdict which cleared them of the murder after they had been found guilty in 2009.
Article continues below advertisement
"There are lots of questions without answers and that's why we are looking for the truth. We miss Meredith terribly and nothing will bring her back. We hope that the Supreme Court hearing will help to find some answers to what happened that night in November 2007 when our lives changed forever," Stephanie Kercher stated on Saturday without directly saying she still has doubts about Knox and Sollecito.
MORE ON:
Raffaele Sollecito
"A beautiful young girl, my little sister (was) taken away from us too early in a brutal manner, with many aspects to still clarify."
Knox, from the Seattle area, and Kercher, from the UK, were both exchange students sharing a small house in Peruga, Italy when Meredith was found brutally murdered.
Knox and Sollecito, and an unrelated drifter, were separately found guilty of the gruesome crime, with Knox getting 26 years and Sollecito, 25 years in jail.
Extraordinary bungling on the part of he local police and the lack of physical evidence resulted in the convictions against Knox and Sollecito being overturned in 2011, and both were immediately set free.
Monday's hearing is the final opportunity for Italian prosecutors to get the right to retry the pair.
Even if they are successful, however, most American legal experts believe it is unlikely the U.S. would agree to extradite Knox to Italy for a new trial.