Amanda Knox Legal Drama Continues! Italian Prosecutors To Appeal Her Prison Release Next Week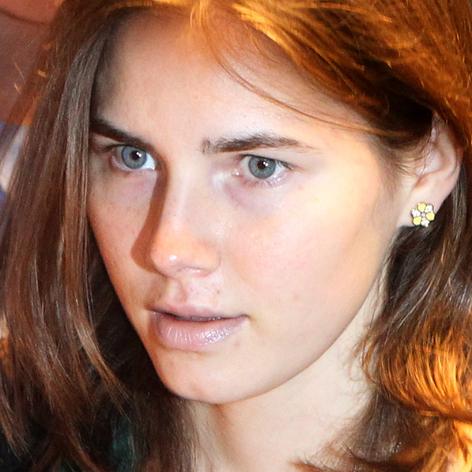 She may be free and back on U.S. soil but Amanda Knox's legal woes are far from over.
In October 2011 the 25-year-old was released from an Italian prison after spending four years for allegedly murdering her British roommate Meredith Kercher in 2007.
The earlier guilty conviction was overturned in a court of appeals and both Knox and her Italian boyfriend at the time Raffaele Sollecito were released.
Article continues below advertisement
That doesn't mean the prosecutors are prepared to let the case go. On Monday they are due to appear in a court in Rome to argue that Amanda's murder conviction be reinstated, ABC News is reporting.
The American exchange student and her Italian boyfriend were not the only ones convicted in the murder of the 21-year-old Londoner who was found dead in her apartment in Perugia, Italy with multiple stab wounds.
A third person, Rudy Guede, is serving 16 years in prison for his part in the crime. While none of Amanda's DNA was found on the victim, Guede's DNA was found on her body, clothing and purse and his bloody shoeprints and handprints were left in her bedroom.
The plot thickened back in 2007 when Amanda accused her former boss Patrick Lumumba of being the killer, an accusation that later led to her being convicted for slander.
Article continues below advertisement
Now her legal team is appealing that conviction. Amanda has long argued that she only accused Lumumba after she was hit in the head during a 50-hour long interrogation.
She has already served her three-year sentence for the slander conviction but if she wins her appeal she can seek compensation for false imprisonment.
While this legal drama unfolds thousands of miles away, Amanda is back in Seattle, studying and spending time with her family and new boyfriend James Terrano.
Her memoir Waiting To Be Heard hits bookstores on April 30 – the same day her first interview since her release will be aired on ABC as part of a primetime special with Diane Sawyer.