Michael Jordan's Wedding Still On! Love Child Claim Not Putting Ceremony On Hold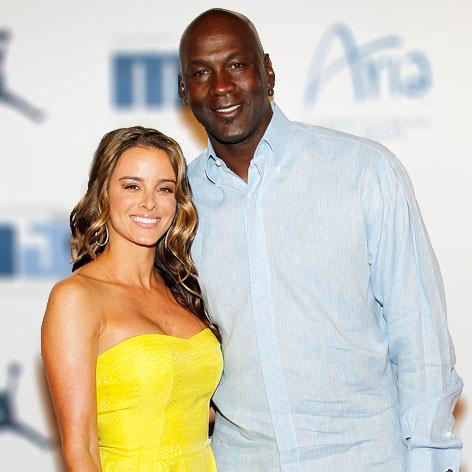 Michael Jordan's wedding to his model fiancée Yvette Prieto is still set to go ahead next month, despite new claims he has a 16-year-old love child.
The retired basketball star is being sued by Pamela Smith, 48, who says she got pregnant after sleeping with him in 1995 when he was still married to his first wife, Juanita Vanoy.
But RadarOnline.com can reveal the alleged indiscretion hasn't hindered his plans to wed his Cuban-American bride.
Article continues below advertisement
April 27 is the date when they'll walk down the aisle. The lavish ceremony will reportedly take place in South Florida, most likely at Jordan's mansion on Jupiter island. His neighbor and good friend Tiger Woods is expected to attend.
In the lawsuit filed in Fulton County, Ga., on February 6 Smith is demanding Jordan pay child support for Grant Pierce Jay Jordan Reynolds - known as Taj - as well as his medical expenses.
In addition to monetary gain Smith wants a paternity test to prove the celebrated sportsman is her son's father.
The teenage boy posted a video on Youtube in December 2012 claiming Jordan is his dad.
He said: "I have some exclusive, exclusive information I feel like everybody should know. If you've been hearing any rumors about Michael Jordan's son on Twitter, Instagram any of that - it's true."
Taj - whose mother is also asking a judge to make Jordan her son's official last name - went on to slam the hoops legend for not being more involved in his life.
"He should be more in my life about it too, 'cause if I was somebody's dad, I would want to be in my kid's life, ya feel me?
"So the reason I'm making this video is for everybody to know, for him to come out of the dark and stop being secretive about it."
Smith is a self proclaimed "loveologist" and "master expert." On her website she claims to have the solution to lasting relationships and reducing the divorce rate.