Exclusive
Lindsay's Attorney Plotting Crafty Last Minute Trial Delay Tactic, Says Michael Lohan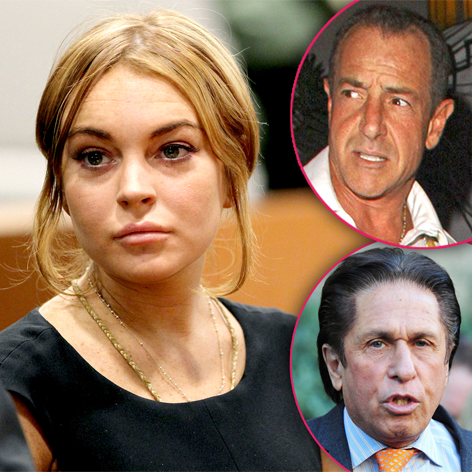 Lindsay Lohan is getting ready to go to court over the charges for lying to the cops following her car accident but RadarOnline.com has exclusively learned that her attorney has an ace up his sleeve that he thinks is finally going to be able to delay her trial!
All of Mark Heller's previous attempts to delay Lindsay's trial have been shot down by Judge James Dabney, but this time he believes that he has finally figured out a way to keep his troubled client from having to face the music.
Article continues below advertisement
Lindsay's father Michael Lohan dropped the bombshell news to RadarOnline.com about Heller's latest scheme.
"I heard that Mark Heller has decided that he is going to finally get a California lawyer to help him and he's going to tell the judge this at the last minute and that will cause another delay and then Lindsay won't have to appear," Michael exclusively told RadarOnline.com.
"Heller is just looking for a delay and I'm not going to get involved in this mess."
Lindsay Lohan is facing time behind bars for the charges stemming from the car accident in 2012 and while Heller has been meeting with the prosecutors, no deal has been reached.
Michael said that he doesn't believe that Heller is even ready for a trial and thinks that by exposing his secret plan he will ultimately help his daughter.
"Heller didn't call any witnesses or take any depositions; the deal is getting worse the more he waits!"
Article continues below advertisement
Michael also takes umbrage with his ex-wife Dina Lohan's recent statements about Heller being a second father to Lindsay.
"I am appalled that Dina would even say that! He can't even manage to help her in court!"
Michael says that Lindsay doesn't need jail and having Heller as her lawyer is only hurting her.
"All she needed was to go into treatment. If she went into treatment she would have her freedom and her life back. Which obviously Heller is not concerned with. He just wants his name out there!"
At the time of publication, Mark Heller had not responded to Radar's request for comment.