Kim Richards' Wild Behavior At Paris Hilton's Birthday Party Raises Concerns She's Off The Wagon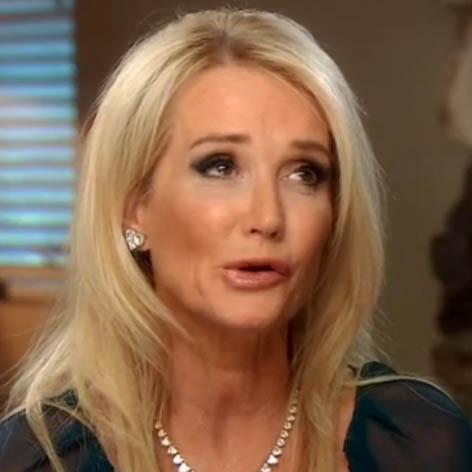 Article continues below advertisement
"She was gyrating with a shirtless go-go dancer, stuffing dollars in his pants and dancing wildly on stage. It was inappropriate at a family event!"
According to the report, even Paris couldn't believe what she was seeing unfold in front of her eyes.
"You could tell Paris was embarrassed," the partygoer reveals.
"Kim acted like she was on something. No one saw her drinking, but a sober person just doesn't behave that way."
As RadarOnline.com previously reported, in last week's episode of the hit reality TV show Kim, 48, appeared drunk or, at the very least on some type of medication.
"I wasn't using anything, I wasn't doing anything, but physically and mentally I wasn't okay," Kim later said about her bizarre behavior, as she went on to claim that she had simply confused medications and thought she was just taking a water pill as opposed to something much more powerful.
For more on Kim's battle with alcoholism and friends' fears that she's fallen off the wagon, pick up the new issue of Star magazine -- on newsstands Thursday.