Kerry Kennedy Says She Took A Sleeping Pill Accidentally & Fights To Dismiss Drugged Driving Case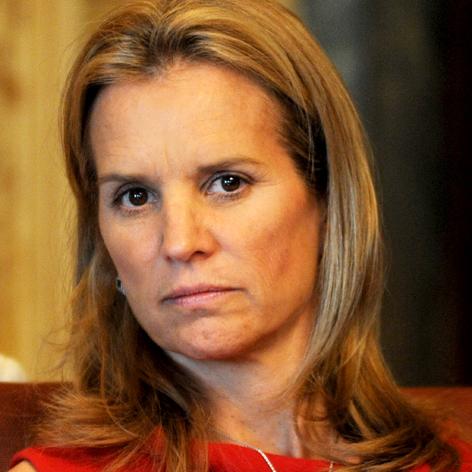 Kerry Kennedy has argued in a motion filed in a New York court that the drugged driving case against her should be dismissed because she took a sleeping pill by accident.
Kerry, the daughter of the late Senator Robert F. Kennedy and the ex-wife of Governor Andrew Cuomo, was arrested on July 13 for allegedly driving while impaired by drugs after her Lexus collided with a tractor-trailer on Interstate 684 in North Castle, New York.
Article continues below advertisement
According to the cops, she fled and they found her on an exit ramp, where she allegedly failed sobriety tests and was slurring her words. Police say a small amount of the sleeping drug zolpidem was in Kerry's blood.
Kerry claims it was a mistake as she had accidentally taken a sleeping pill instead of her daily thyroid medication. She wrote in an affidavit, "I have too much regard for the lives of others, as well as my own, to place them at risk by driving under the influence of zolpidem."
In her motion to dismiss the case, filed in North Castle Town Court on Friday, Kerry, 53, also mentioned her humanitarian work and provided letters of support from her famous friends and family members, including her mom, Ethel Kennedy.
Kerry's defense attorney, Gerald Lefcourt, pointed out that as the daughter of Robert and the niece of John F. Kennedy, who were both assassinated, she had "experienced more tragedy by the age of 8...than most people experience in a lifetime."
The political wife, who had three daughters with Andrew before they divorced in 2005, also was devastated last May when Mary Kennedy, the estranged wife of her brother Robert Kennedy Jr., killed herself. Kerry said she considered Mary her "best friend."