Kardashian Men Kris Humphries & Lamar Odom In Wild Court Battle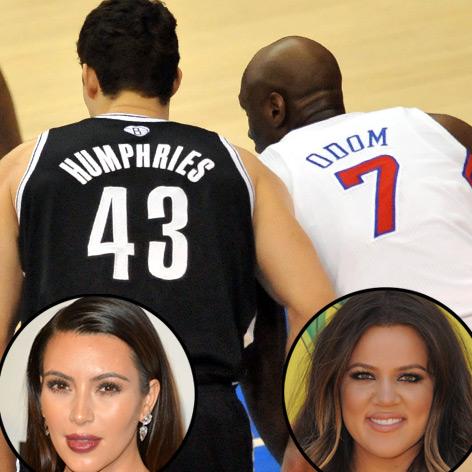 If Kim Kardashian wants to win her divorce battle with estranged husband Kris Humphries maybe she should ask her brother-in-law Lamar Odom how it's done.
On Saturday night, the 33-year-old helped the Los Angeles Clippers beat the Brooklyn Nets, the team Kris plays for, 101 to 95.
At one point the two basketball players – both power forwards who are still, legally speaking, brothers-in-law – went man-to-man as they tried to secure a win for their respective teams.
Article continues below advertisement
If there were any awkward moments neither player showed it. Kris, 28, took the family reunion in his stride seemingly focusing on the drama on, rather than off the court.
His sister-in-law Khloé Kardashian was clearly following the game because she posted a few excitable tweets throughout. At one point she wrote: "This is insane!!!" And later added: "Come on refs!!"
Neither Kris nor Lamar personally scored any points at the game that was held at the Staples Center in Los Angeles.