Justin Bieber's 'Worst Birthday' Ever!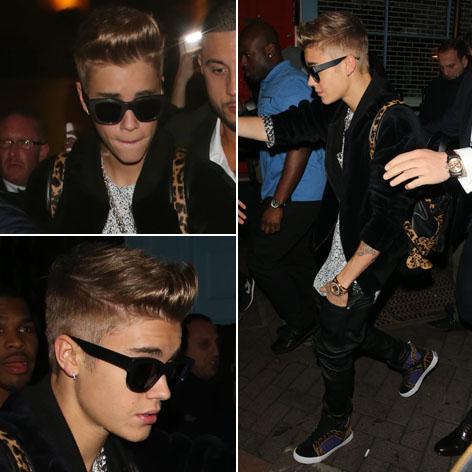 Justin Bieber's 19th birthday is one of his record books. "Worst birthday!" Biebs tweeted late Friday night, just a few hours after excitedly writing "big night ahead."
After dinner at Mint Leaf Restaurant & Bar, on the schedule was a circus-themed bash at London's Cirque du Soir club.
But in less than an hour after arriving at the hip club, a confrontation occurred between the pop star's massive entourage and club security, according to E! News.
Article continues below advertisement
In a huff, Bieber and all his pals -- including rumored new gf Ella-Paige Roberts Clarke -- got back into their four luxury vehicles and searched for somewhere else to get something to eat.
Can you say McDonald's?
A few Big Macs later, they were on their way back to Bieber's hotel, arriving at 3 am.