Cookie Monster! Honey Boo Boo Sells Girl Scout Cookies Outside Her Home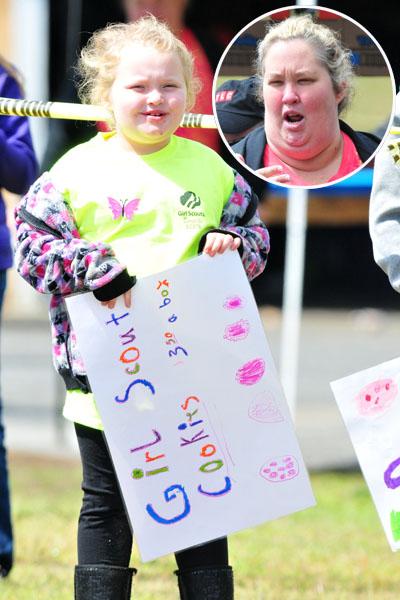 She recently became a member and now Honey Boo Boo is showing that she is taking her role as a Girl Scout seriously by going on a cookie-selling drive.
Reality TV princess, Alana Thompson, set up a stand in the front yard of her family's home in McIntyre, Georgia.
Accompanied by the rest of her clan – including her 'mama' June Shannon – the seven-year-old held up a homemade sign telling passersby that the cookies cost just $3.50 a box.
Article continues below advertisement
Last month the Here Comes Honey Boo Boo star fell foul of the Girl Scouts of Historic Georgia because she was selling their cookies on her Facebook page on behalf of a friend.
The beauty pageant veteran has since become a member and is on her way to earning her cookie badge!