'Egotistical, Narcissistic, Spoiled Brats!' Hollywood Lawyers Dish The Dirt On Their Celebrity Clients!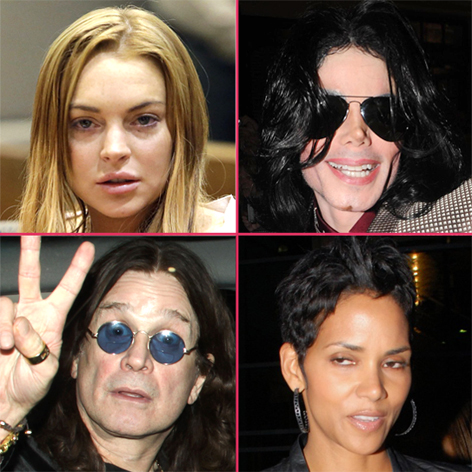 Article continues below advertisement
"You're dealing with someone who is very narcissistic, egotistical and used to going through people, and it creates a real challenge."
Mesereau, who successfully defended Michael Jackson during the 2005 child molestation trial, added: "Usually these celebrities are surrounded by enablers – people who are intent and skilled at preserving their position, whatever it is."
The Hollywood Reporter covered the event, which also featured Shawn Holley, the woman who, until January, was Lindsay Lohan's attorney.
Holley – who was also part of O.J. Simpson's original defense team in the Nicole Brown Simpson murder trial – said that, while she has no problems with cameras covering court cases, she was annoyed with one detail that was picked up during one of Lindsay's 2010 courtroom appearances.
"What happened was Lindsay had 'f**k you' written on her nail," the lawyer said.
"I sat next to her all day. I didn't see it, the judge didn't see, the prosecutor didn't see it. It was really impossible to see it."
Article continues below advertisement
But the video camera did and Holley blasts the cameraman who spotted it as being "extremely irresponsible."
Blair Berk has had her fair share of celebrity clients too, including Ozzy Osbourne who was accused of writing lyrics that drove a teen to suicide back in the 1980s and Halle Berry who was involved in an alleged hit and run car accident in 2000.
But the lawyer doesn't care how big her clients are, there's one thing she won't do. "I don't do entourage," she said.
She added: "This is a very scary time. I don't care how famous you are or how minor the criminal defense.
"It's a very scary situation when your liberty is at stake…"