Exclusive
Another One Bites The Dust In 90210! Faye Resnick Finished With Real Housewives — It's 'Ruining Her Life!'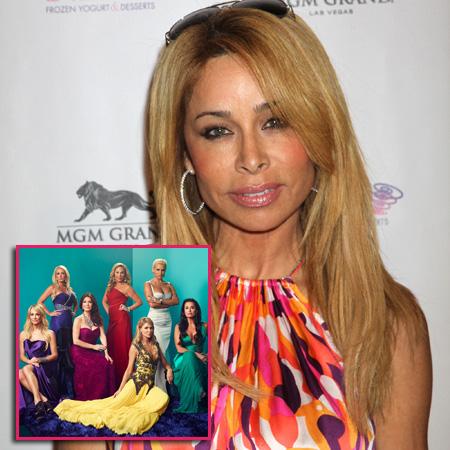 Article continues below advertisement
"Faye is a tough cookie, so for her to say that things have become so bad that she is finished with the show, is a big development," a source tells RadarOnline.com. "She's a very successful interior designer and being on the show is just bad for business — not to mention the fact that Faye says it is ruining her life.
"After the episodes aired in which she got into an argument with Brandi Glanville and Lisa Vanderpump, Faye started getting all these hateful, nasty tweets — it was just absolutely shocking to her that people are so emotionally invested in the show, and are bold enough to say such ugly and mean things.
Article continues below advertisement
As we previously reported, Glanville ripped into Resnick on her blog recently, saying she's "disgusted" by the 55-year-old and slammed her claim that a naked Brandi was caught hooking up with a mystery man in the bathroom during Kyle's white party.
"Faye, Faye, Faye. I think that she just makes things up in her head to get camera time," Glanville wrote. "I wasn't found naked in a bathroom in any way shape or form. I simply had a ten-second, fully clothed makeout session with a hot man. The only person that walked in was Lisa and she pulled me out of the bathroom by my ear like a good mum. (BTW I dated that hot man for six months after 'bathroom gate'. We are still close friends, in fact he is my real estate agent!)"