Who's This Famous Star?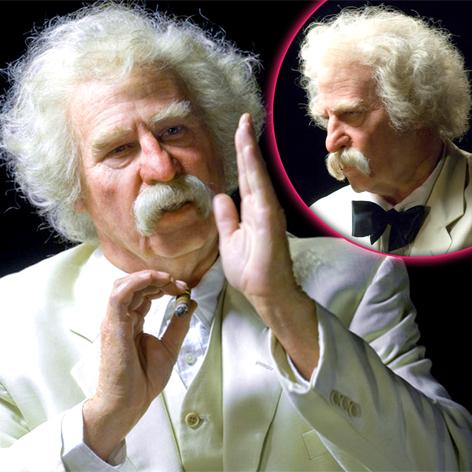 He's a New Year's Eve baby who grew up to star in dozens of films, where he's played everything from a rock god to gun fighting dentist in the Old West to a superhero. So who is he? Read on to find out!
Holy transformation! It's actor Val Kilmer, 53, dressed in character as Mark Twain in the one man show, "Citizen Kane."
Kilmer - famous for his portrayals of iconic characters such as Jim Morrison in The Doors, Doc Holliday in Tombstone, and Batman in Batman Forever – will take to the stage for one night for a special performance as the legendary American writer and humorist.
Article continues below advertisement
If you happen to be in the Southern California area next month, the show is taking place at the Valley Performing Arts Center in Northridge, Calif. on Saturday, April 6 @ 8 p.m. PT.
For ticket information, visit www.valkilmer.com or call (818) 677-8800.