Donald Trump Sues Cyber Pest For $400,000 In David Vs. Goliath Battle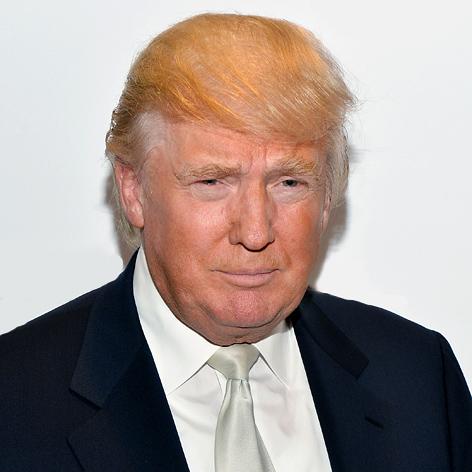 This isn't the kind of Apprentice Donald Trump would ever want! In a David vs. Goliath Battle, The Donald is suing a self-described hacker who lives with his mother, over websites that bash the billionaire.
According to a New York Daily News article, the mogul's lawyers are asking for $400,000 in damages from J. Taikwok Yung, 33, who lives in Brooklyn with his mother in a two-bedroom apartment and has purchased domain names that criticize Trump and his TV show, The Apprentice.
Article continues below advertisement
In papers filed this week in Brooklyn Federal Court, Trump's lawyers declared, "Yung is as brazen and unrepentant a cybersquatter as one might find." Cybersquatters attempt to make money by diverting internet traffic to misleading websites.
The conflict started in 2007 when Yung registered four domain names containing the word Trump after Trump's son Eric announced plans to build hotels and condos in southeast Asia: trumpindia.com, trumpbeijing.com, trumpmumbai.com and trumpabudhabi.com.
The websites, most of which are still on the internet, slam the billionaire and The Apprentice. After Yung rejected Trump's offer of $100 per domain name, Trump took the case to the World Intellectual Property Organization, which ruled in his favor. Yung appealed in Brooklyn, but in February, the case was thrown out of court.
Yung told the Daily News on Friday that he was once a fan of Trump and called himself an "amateur Trumpster." But Yung said his feelings changed after the mogul sent Apprentice losers home in taxis instead of limos and talked about his extramarital affairs and he shrugged, "This is a free country and I want to express my thoughts with these domain names." He said of Trump's legal attack, "It's hypocrisy. He promoted the art of the deal and doesn't practice any of that."
The judge, who ruled that Yung had violated the Anticybersquatting Consumer Protection Act, could now order him to pay $100,000 for each of the four offending domain names.