Exclusive
The Real Reason Donald Trump Fired Bret Michaels: He Never Wanted Him Back In The First Place!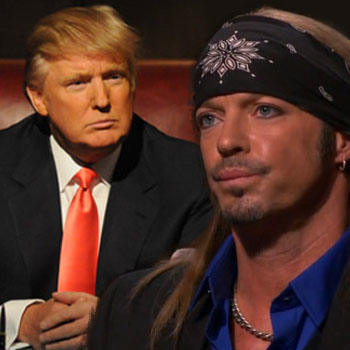 Article continues below advertisement
"Bret wanted the money he would get as a contestant, not as a judge."
As the only winning contestant, the source said that Donald didn't want Bret to have another chance at the big prize.
"Donald only wanted Bret as a judge. He did not want to have him back as a contestant but the show's producers basically forced him into having Bret back.
"They couldn't force him to keep Bret around so he got rid of him the first opportunity he had."
The source said the producers were stuck at that point.
"It is Donald's show and he is going to run it the way he wants to."
As for the meltdown, the source said part of Bret's anxiety was caused by his financial status.
"Bret needs the money and he was counting on lasting for a while. The celebrities get paid to be on the show and he wanted that paycheck."
All-Star Celebrity Apprentice airs Sunday at 9/8c on NBC.